Live Feed

Wayne Wedge
12 days ago
Panama Schools will not be in session Friday, March 8th in order for teachers to attend professional development. This day is a sch ...

Wayne Wedge
21 days ago
The PHS Student Council is hosting a variety show Friday, March 1st at the Event Center. Elementary students have been invited to a ...

Wayne Wedge
28 days ago
Panama Youth Baseball camp will be held Saturday, March 9th 2019. Grades k-6 runs from 9 to 12. The pitching and catching camp star ...

Wayne Wedge
about 1 month ago
FFA is selling Blue and Gold sausage. See a member to order your sausage, chicken, or bacon. Orders and money are due Feb 15.
SEE ALL Posts
News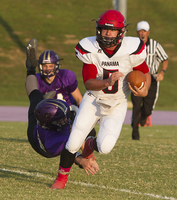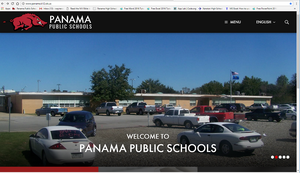 Panama Schools has updated the school website with a more informative style. We also have a complimentary app free to download. You will find access to the free apps in the lower right corner of......
SEE ALL NEWS